there are many attractive sightseeing spots around the seaside inn
Umi-no-Yado is surrounded by many tourist spots, such as Shirahama Onsen to the west, Nachi Falls to the east, and the southernmost point of Honshu to the south.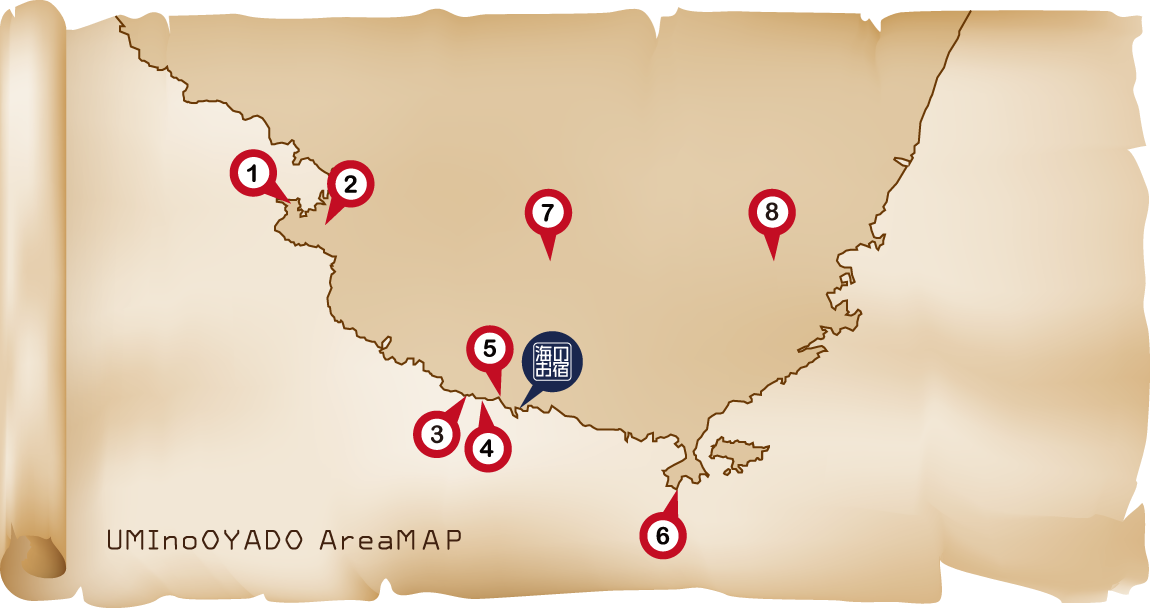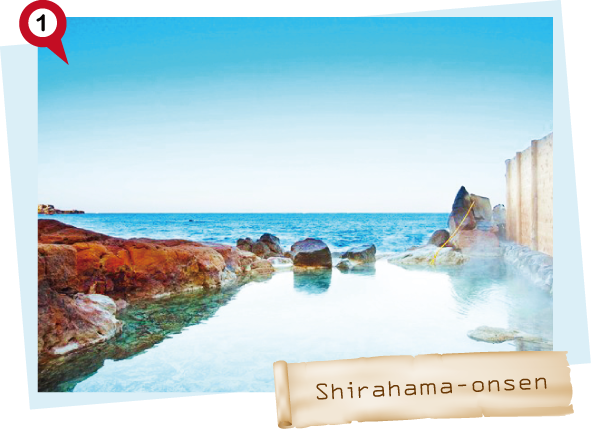 Shirahama Onsen is also known as one of the oldest Japanese hot springs in Japan. There are Nanki-Shirahama interchange of Kisei Expressway and Nanki-Shirahama Airport, too, and access from far away is outstanding.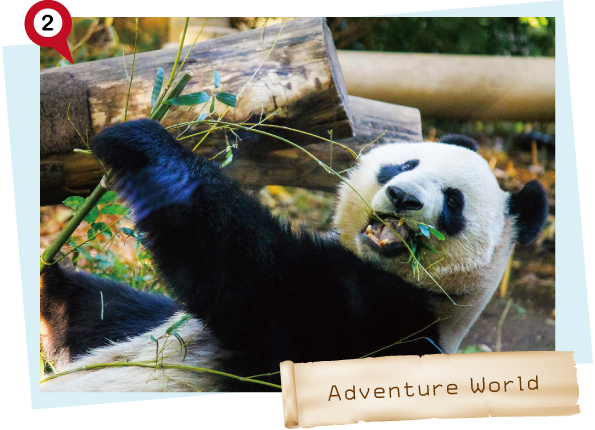 Adventure World is a theme park that combines a zoo, aquarium, and amusement park. You can see all the animals that represent the natural world, such as giant pandas, safari tours, dolphin and sea lion shows, and it is also recommended for families and couples.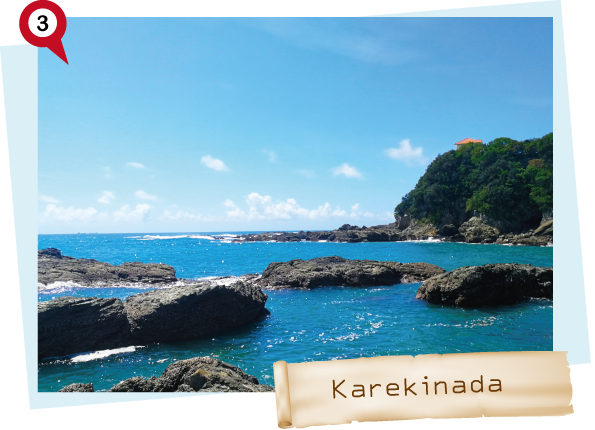 Karegitanada Beach is a popular spot for anglers, and it actively conducts fishing competitions as part of the tourism business. In addition, there are valuable strata and warm growing plant communities, and it is designated as Yoshino Kumano National Park.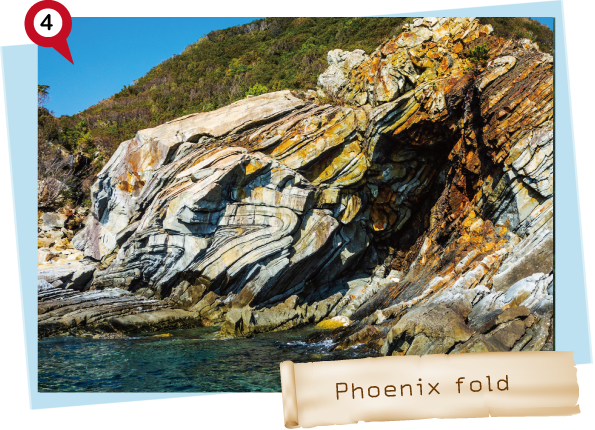 The Phoenix Fold is a world-famous fold that is formed by horizontal struts that press against the ground. It is also used in science textbooks.Go to Website >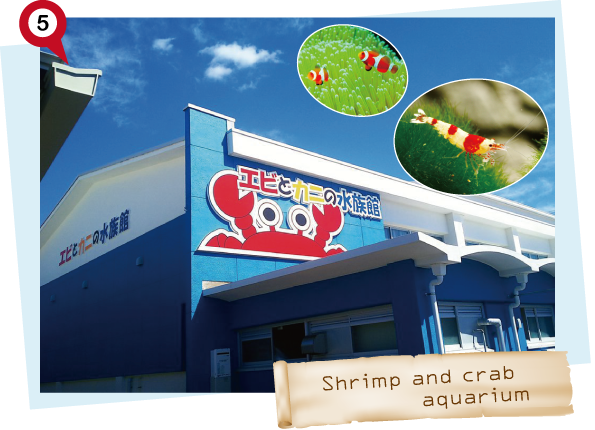 The shrimp and crab aquarium displays rare crustaceans around the world, mainly shrimp and crab that inhabit the Kii Peninsula. You will surely be captivated by the colorful shrimp and crab. Go to Website >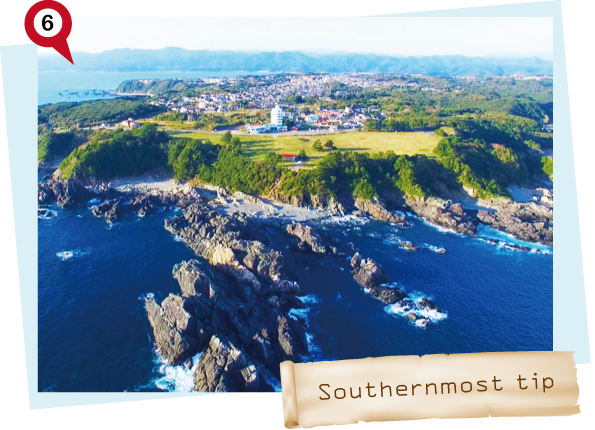 The southernmost point of Honshu is a superb view spot where you can see the horizon beyond and feel the roundness of the earth.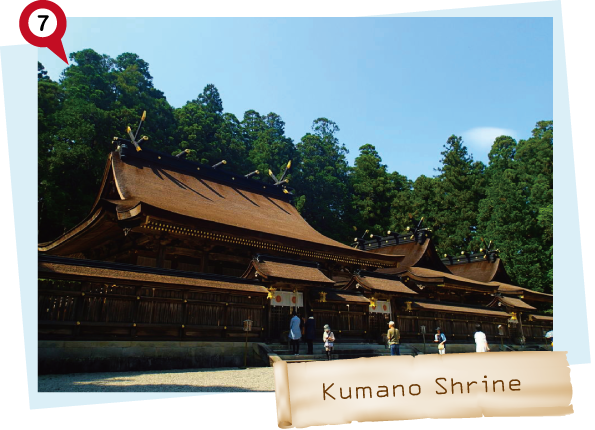 Kumano Main Shrine is the main shrine that connects from the pilgrimage roads of Kumano Sanzan. The road spans Mie, Nara, Wakayama and Osaka prefectures. The god of the festival is a twelve pillar god called "Kumano Twelve Shogunate Gen" which is common to Kumano Sanzan (Kumano Motomiya Taisha, Kumano Hayama Taisha and Kumano Nachi Taisha).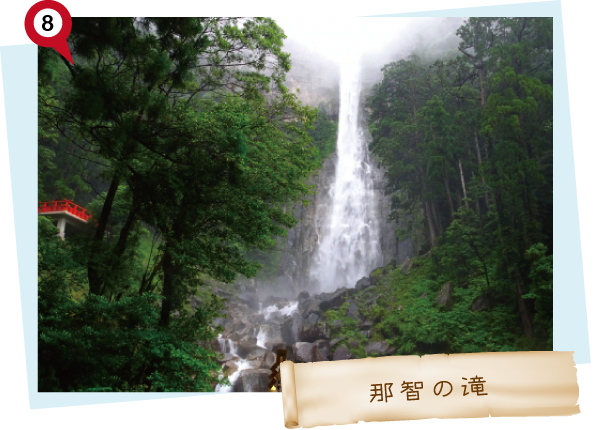 Nachi Falls is one of Japan's three most famous waterfalls, also known as Ichi no Taki. The head reaches 133 meters and is a stunning scenic spot. There will also be a light up on New Year's Eve.